New Rochelle, NY, April 3, 2012—As the population ages in western countries, traumatic brain injury (TBI) resulting mainly from falls is on the rise among the elderly, introducing new complications and treatment challenges, according to an article in Journal of Neurotrauma, a peer-reviewed journal from Mary Ann Liebert, Inc. The article is available free on the Journal of Neurotrauma website.
Nino Stochetti and colleagues from University of Milan and San Raffaele Hospital, Milan, and San Gerardo Hospital, Monza, Italy, reported that one in five patients in a series of adult TBI cases was 70 years of age or older. Increasing age is a predictor of worse outcomes in TBI, mainly due to a higher likelihood of bleeding in the brain, the presence of other chronic diseases, medication use, and diminished capacity for brain repair with age. However, early intensive interventions can produce good results, conclude the authors in the article "Traumatic Brain Injury in an Aging Population."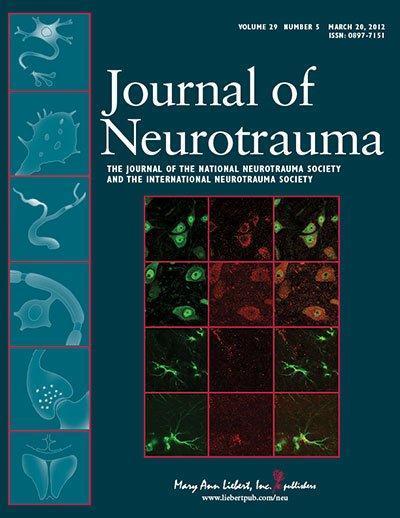 Journal of Neurotrauma is an authoritative peer-reviewed journal published monthly in print and online that focuses on the latest advances in the clinical and laboratory investigation of traumatic brain and spinal cord injury.
(Photo Credit: ©2012 Mary Ann Liebert, Inc., publishers)