At 8 a.m. EDT (2 a.m. HST/1200 UTC) Tropical Storm Ana was just below hurricane strength with maximum sustained winds near 70 mph (110 kph). NOAA's Central Pacific Hurricane Center (CPHC) expects weakening today, but intensification on Oct. 20. The center of tropical storm Ana was located near latitude 20.6 north and longitude 162.6 west. That puts the center of Ana about 225 miles (360 km) west-southwest of Lihue Hawaii and about 325 miles (525 km) southeast of French Frigate Shoals. Ana is moving toward the west near 9 mph (15 kph) and is expected to gradually turn to the northwest.
For updates on warnings and local conditions, please visit NOAA's CPHC website: http://www.prh.noaa.gov.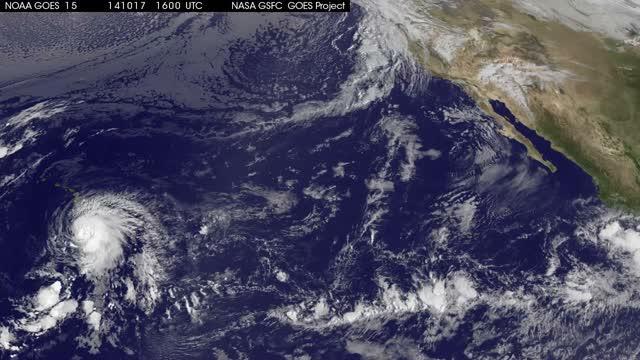 This video shows the movement of Tropical Storm Ana near the Hawaiian Islands from Oct. 17-20.
(Photo Credit: NASA/NOAA GOES Project)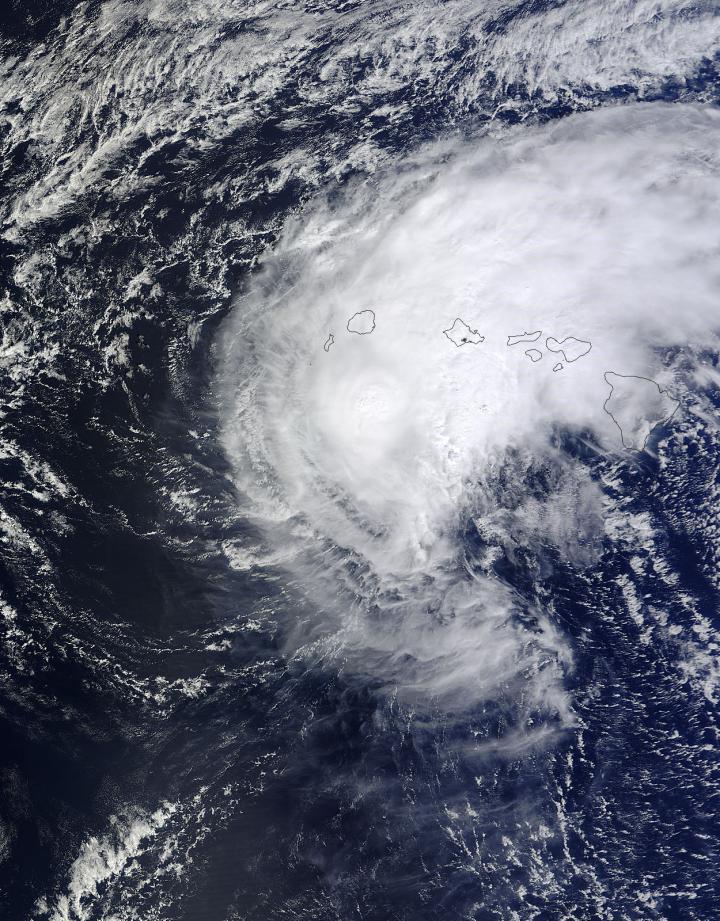 NASA's Terra satellite captured this image of Tropical Storm Ana blanketing the Hawaiian Islands on Oct. 19 at 21:45 UTC (5:45 p.m. EDT).
(Photo Credit: NASA Goddard MODIS Rapid Response Team)
Source: NASA/Goddard Space Flight Center