Meet the musical robot that's giving musicians a helping hand. He is Mortimer, the drumming robot.
Researchers at Queen Mary University of London (QMUL) have developed and tested a robot that can interact with musicians, and even influence the way they play. But is it a harmonious relationship or one-hit wonder?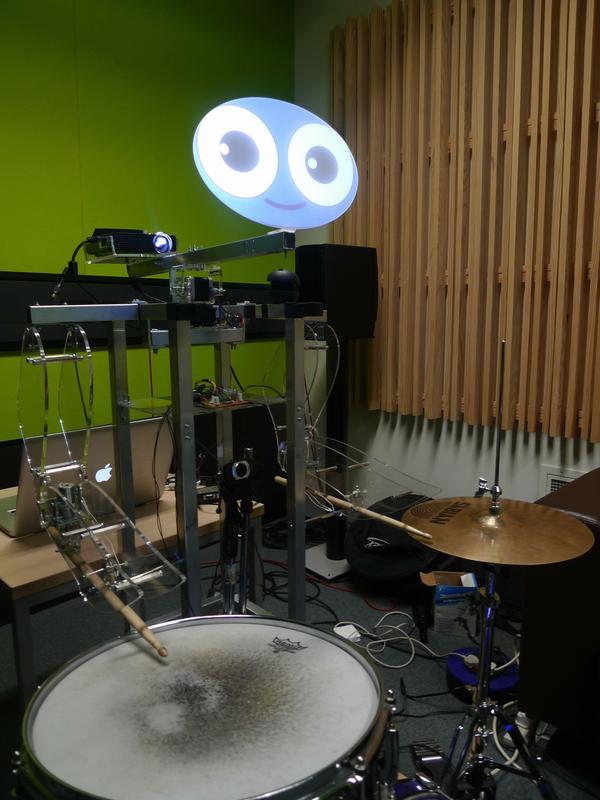 Mortimer the drumming robot. Credit: Louis McCallum
The demonstration features as part of Professor Peter McOwan's talk 'When fridges attack: big data meets intelligent machines.'
This year, a hundred years since the dawn of modern domestic refrigeration, saw the first recorded case of a smart device, a fridge, being hacked and used to send spam emails, heralding a new era in the Internet of Things.
Join Professor McOwan and Louis McCallum from QMUL in this lecture and demonstration to explore what happens and could happen when everyday things get smart.
This research is part of work on audience interaction being pioneered by QMUL's Vision Group, based in the School of Electronic Engineering and Computer Science, to help make robots more engaging.
What: When Fridges Attack and Mortimer the Musical RobotWhere: Large Lecture Theatre, Arts Building, University of Birmingham When: Sunday 7 September, 16.00 to 18.30
Cost: Free, book via this link: https://kiosk.iristickets.co.uk/k?v=bsa&item_type=103&general_event_even...